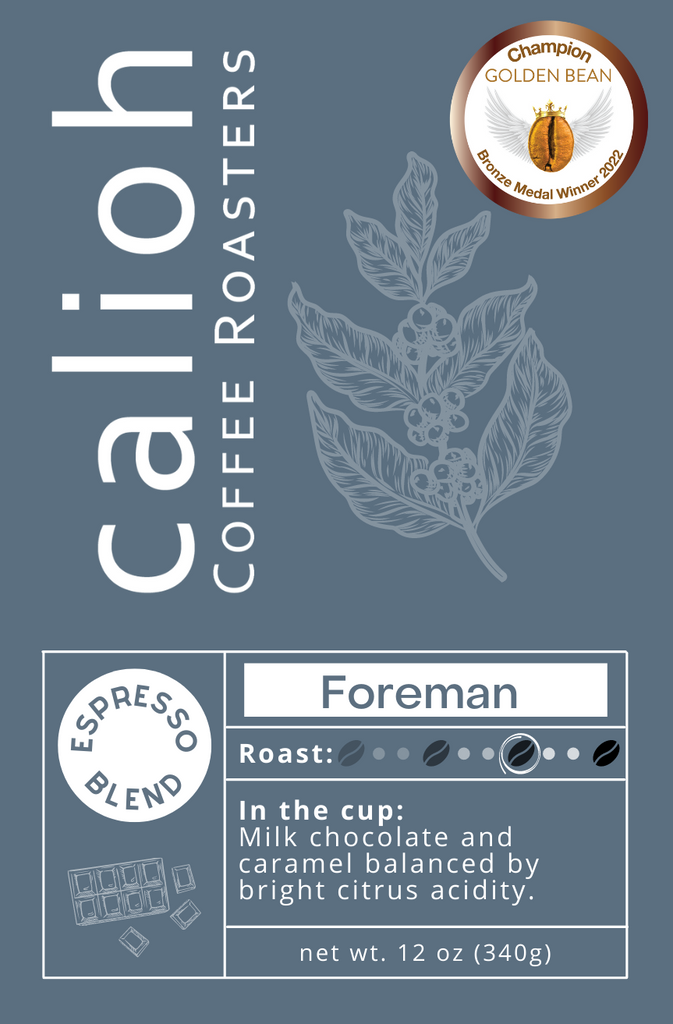 Roast: Medium
Origins: Central and South America
In the cup:  Chocolate and caramel with lower brew rations. Mild citrus acidity and chocolate with higher brew ratios.
Foreman is our signature espresso blend. It is also delicious on drip but is a true show stopper on cold brew and espresso. You'll notice chocolate and caramel when brewed with milk beverages and lower brew ratios. When pulled at higher ratios your shot will be balanced with mild citrus acidity and chocolate.
We're pretty confident and stand behind our coffee 100%. If you're not happy with your purchase we'll refund you or send you a bag of something else to try until you are happy.