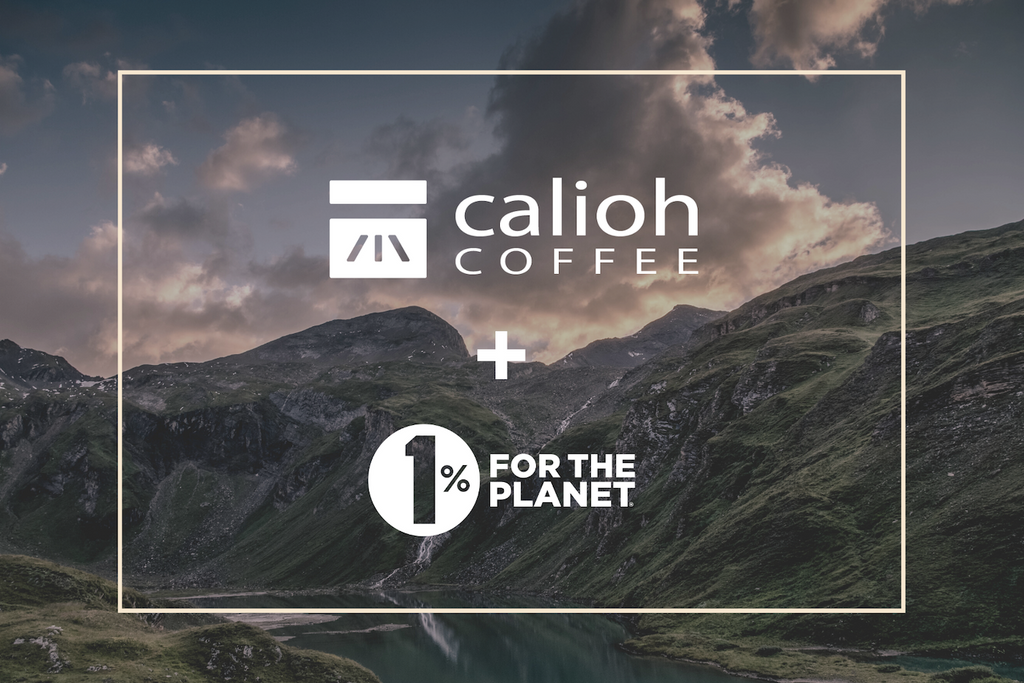 We canceled our Organic Certification and joined 1% for the Planet instead. Why would we do that? After a lot of reading, and some deep soul searching, we've come to realize our impact on sustainability could be more effectively achieved by investing in programs outside of the USDA National Organic Program.
We care deeply about the environment. Prior to this recent change, going back to the beginning of Calioh Coffee in 2016, we swore to only offer certified organic coffee. Our tagline at one time was "Always Organic'', because we thought that the best way for us to roast great coffee and be stewards of the environment was through participation in the USDA NOP.
Matt Powers, the founder of Calioh Coffee, has learned through extensive research that some organic programs are simply not impactful enough. Moreover, as a small business the amount of "certified" coffee that we are buying every year isn't enough to make the difference we imagined. Matt has always felt committed to protecting the earth's resources and giving back, which is why we committed to only buying organic in the first place. However, as Matt learned, growing coffee naturally, not necessarily "organic" is a far better approach. 
Growing coffee naturally consists of using natural resources. Canopies from fruit trees provide valuable shade to the coffee, as well as the leaf litter from those trees enriches the soil and prevents erosion. Natural fertilization from local composting piles also helps to grow better coffee. And finally, purposeful pruning and harvesting of only ripe coffee cherries ensures some of the best coffee you'll find.
Natural care for the coffee is good for the farmers, the land the coffee comes from, and of course the coffee itself. Protecting the environment and promoting biodiversity will allow coffee to continue being enjoyed well into the future. But if we don't start paying attention and genuinely caring about the first steps in the coffee supply chain then there will come a day when coffee will be no more.
With greenwashing being so prolific in the coffee industry, we just don't trust that our efforts are having the greatest environmentally conscious impact. 1% for the Planet is working arduously to fix this. We're not saying that we're abandoning the USDA NOP entirely forever.  We're just redirecting some of our attention and financial resources in a direction that we feel makes the greatest impact. We still offer many certified coffees, however we are no longer trying to achieve certified organic exclusivity. Does that make sense?
We know that this change of direction might be unpopular by some, but it comes from a good place and with only the best intentions in mind.
Calioh Coffee is proud to be a member of 1% for the Planet and give money towards environmentally ethical endeavors. We are passionate about nature and want it to thrive. Next time you buy a bag of coffee from us, know that 1% of the price goes towards protecting the environment. We roast coffee to save the Planet.
Want to learn more about 1% for the Planet? Visit www.onepercentfortheplanet.org