Cali Christmas Holiday Blend
Blend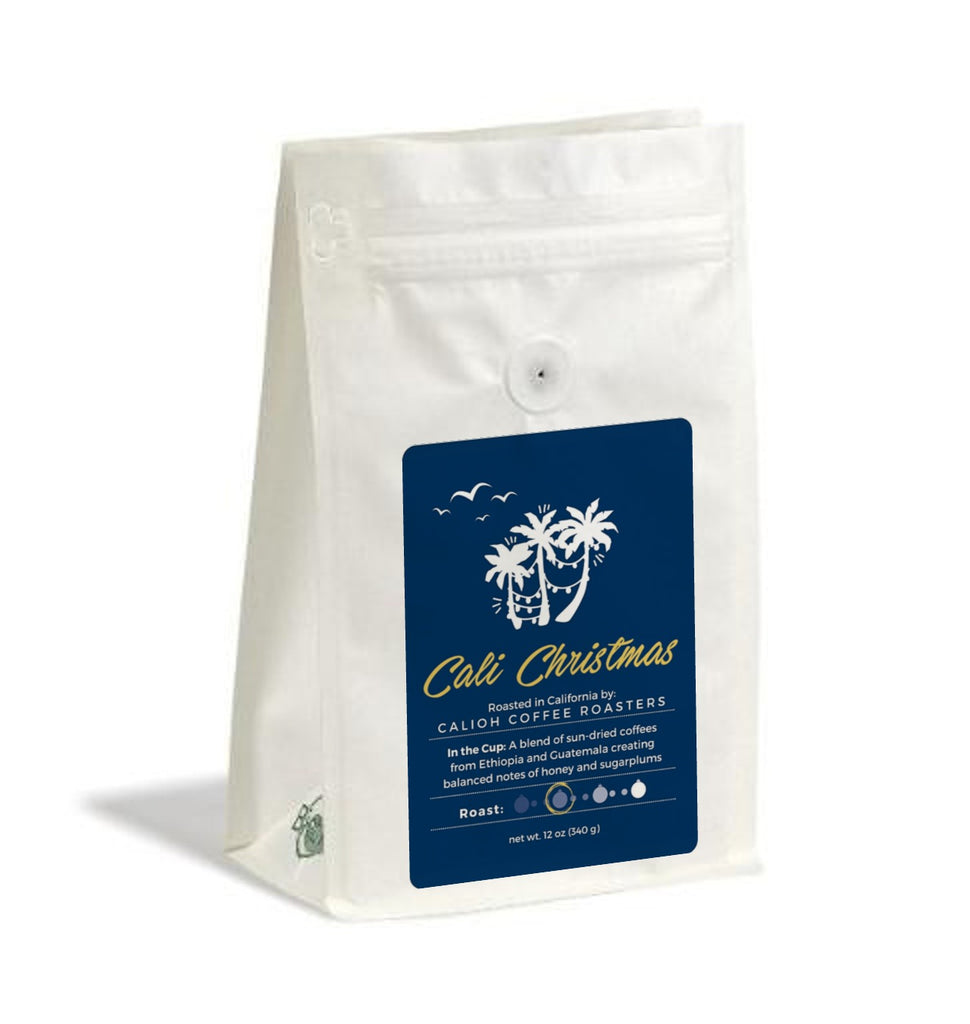 Origin: Guatemala
Process: Anaerobic
In the Cup: Ripe Strawberry and Dark Chocolate
When we think of the holidays we think of the chilly days back home in Cincinnati, Ohio -- where winter actually occurs. When we got to creating a holiday blend we wanted something that was full bodied and with just a little chocolate and spice flavor. Something festive that reminds you of family, crisp mornings, and fluffy snow blanketed across the yard and hanging heavy from the trees. But we scratched all that and fully embraced our new roots in Southern California. Ohio can keep their cold -- sign me up for warm Santa Ana's.
We hit the mark just right with this blend. It's comforting and warming -- just perfect for the winter.
We hope you have a great holiday season!